Ultimate Promotions is family business owned and operated by the Davidiuk family. Craig Davidiuk is the third generation in his family to be involved in the lapel pin business that was started in 1971 by his Grandfather, Marwood. In 2012, Craig purchased the family business (formerly called Juniper Emblems) and he ushered in a drastic change in business model.  The company started importing lapel pins and medals and began offering promotional products to a national clientele. Many of our customers have been with us for decades and they span every industry sector, non-profit or sport type.
We try to balance the online capabilities of our large online competitors and the same friendly, casual, relationship that you find in a small town.  At Ultimate Promotions, you can expect intelligent suggestions and top notch service.
---
Craig Davidiuk – Owner, Marketing Director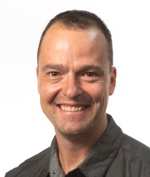 Craig Davidiuk was introduced to the promotional products industry at a young age. His family operated Juniper Emblems, a  lapel pin and medal manufacturing business in Alberta from 1971-2002. In the early 90's he moved to Vancouver, BC  to study Media Resources from Capilano University. Stints as an educational video producer and graphic designer in Vancouver during the late 90's, exposed him to other aspects of the advertising  and creative community.   In the 2000's he returned to the family business and continues to  operate Ultimate Promotions today.  After 16 years in Squamish, the Davidiuk family moved the business to 100 Mile House in 2017.
Volunteers With: 100 Mile Nordics, Cariboo Aquaplex Initiative, Huncity Mountain Bike Club
Shannon Sealock – Art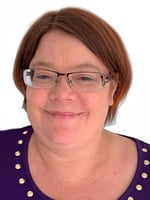 Shannon Sealock has worked with the Davidiuk family for 20 years. She quietly toils away in the background creating eye-popping art proofs and runs logistics on customer orders. Her "jedi-like" knowledge of lapel pins, graphic design and unmatched ability to extract tracking numbers from suppliers is legendary! She is also the mother to two boys, so nothing really gets past her. In her spare time she enjoys spending time with her family, attends concerts and has been known to sing karaoke on Friday nights.
Courtney Driver – Owner, Finance

After various adventures in food service, make-up for film, banking, and teaching English in China, Courtney Driver whirled into Craig's life in 2006. It was love at first sight and they were married a year later.  In 2014, Courtney and Craig had a son and in 2017 , they moved  to 100 Mile House to raise the family and enjoy life.  Currently she is pursuing an exciting new career in hairdressing at CourtneyDriver.Com while managing the finances here. (check out those rainbow locks!)
Volunteers With: 100 Mile House Performing Arts, Board Member